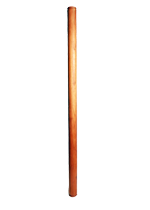 Customers, who have an Italian heritage, requested Vermont Rolling Pins to custom make an Italian long pasta rolling pin for them. They remember their grandmother rolling out pasta, using a long rolling pin and want to carry on the experience in their own
homes. We had so many requests that we decided to add it to our Vermont Rolling Pin choices.
Approx. 1 3/4" in diameter and approx. 36" to 40" in length.

Italian Long Pasta Rolling Pin Pricing


Maple or Cherry $125.00
Walnut $130

For engraving, the Pin is 32" long
Engraving Information >>

Maple or Cherry $135.00
Walnut $140




RELATED VIDEOS

How to use a Pasta Rolling Pin