Recipe Box
In our recipe box, we select recipes from our fans and test them in our kitchen.
Please email your favorite recipies to vermontrollingpins@gmail.com
4th Annual Apple Pie Contest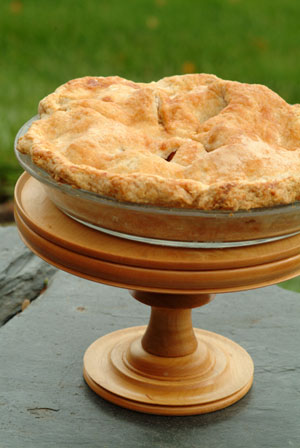 4th Annual "Vermont Rolling Pins Apple Pie Contest"
Calling all pie makers! Vermont Rolling Pins is holding our fourth annual pie recipe contest! The winner chooses any Vermont Rolling Pin $75 or under and receives free shipment too. Mail or drop off your apple pie by October 29, 2014. It's that simple! Think original, but also tasty! Our pie making club members will be trying them all blindfolded for taste. Appearance only matters if there is a tie.

Mail your pie to this address or call to drop off.
Vermont Rolling Pins
68 East Terrace
South Burlington, VT 05403

The winner will be announced on October 31, 2014. Good Luck and Happy Baking!

Recipes

Ours and Yours Recipes
Christmas Hazelnut Cookie Tree
Vermont Rolling Pins Lemon Tart
Vermont Rolling Pins Shortcrust Pastry