Handmade Wooden Rolling Pins
Vermont Rolling Pins, from the Shaker to the French, are hand turned, shaped from a solid block of maple, cherry or walnut hardwood. Their craftsmanship makes them worthy of display—but don't worry, they are the "please touch" kind of art. So roll out the pizza, pasta, and pie—a Vermont Rolling Pin is beauty you can put to use. ... shop for your rolling pin
The original Vermont Rolling Pin...hand turned with love and made in the USA. Enjoy true craftsmanship when you purchase through us.


Questions to Ask a Rolling Pin Company
Have a question about rolling pins?
Go to our Questions page >>


NEW!
Essential Pizza Tools - Shop gourmet pizza tools for making the perfect pizza! Our gourmet pizza tools make great gifts for the holiday season.
SHOP NOW >>
Gourmet Pizza Party, Class and Instruction
FIND OUT MORE >>


Featured in the New York Times, August 15, 2012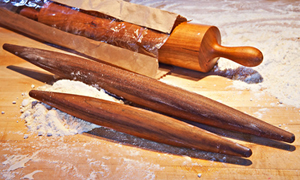 Pizza Recipe Challenge
Enter our Pizza Recipe Challgenge. Submit your entry by March 13, 2013!
CLICK HERE FOR DETAILS >>


Press about Vermont Rolling Pins
New York Times August 15, 2012 and
Fall/Winter 2012 Contemporary Bride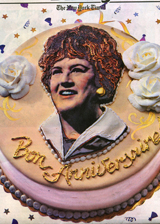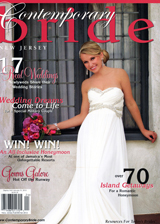 Design New England
Jan/Feb 2012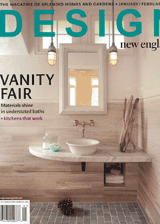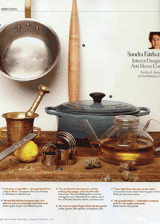 When shopping for a quality wooden rolling pin, look for solid wood; you don't want them to crack at the seams. Look for hand turned, you'll know it was crafted with care. Satisfaction is guaranteed when you buy from Vermont Rolling Pins.
Stay in Touch

Sign up to receive news and specials from us!